Hiding The Roller (Solar Screen)
Reverse Roll
Shade material runs over the front of roller instead of the back. This hides the shade roller but also causes the material to be further away from the window. Also, this does not hide the clutch chain mechanism at the top.

---
Plastic Clear Edge Valance

---
Fascias
Click the thumbnails below to read more details.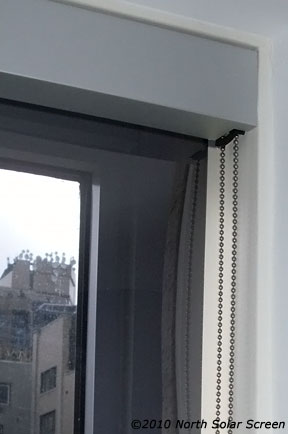 View More: Outdoor Shades