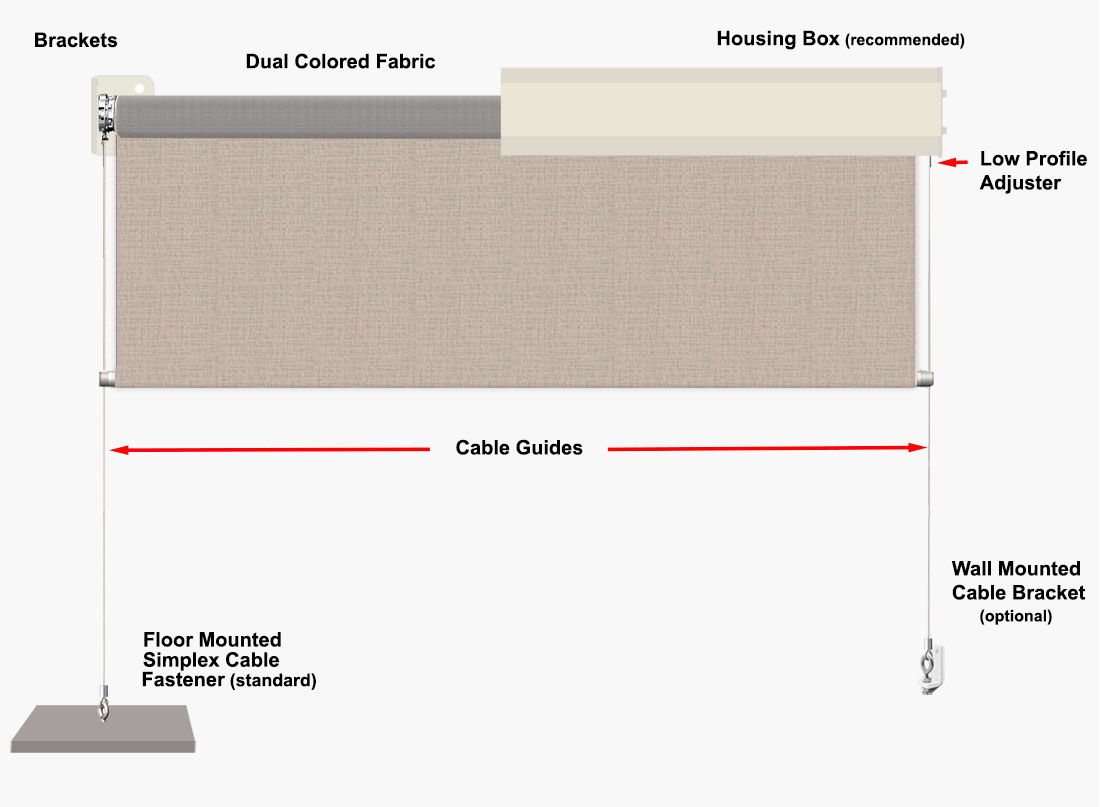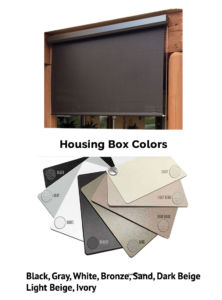 Housing Box (optional but recommended): Powder coated extruded aluminum housings available in 8 colors: white, gray, ivory, light beige, dark beige, sand, bronze and black. To hide and protect the roller (especially when motorizing.)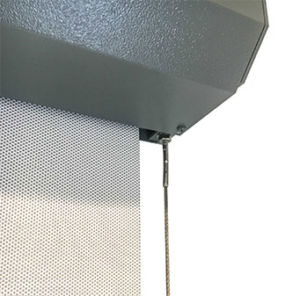 Low Profile Adjuster (Standard equipment.) Securely attached to the bracket or housing box, this low profile hardware tensions the stainless steel aircraft cables.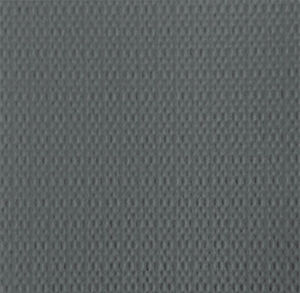 The blackout material is a dual colored shade fabric, one side will be your color choice and the other side is gray.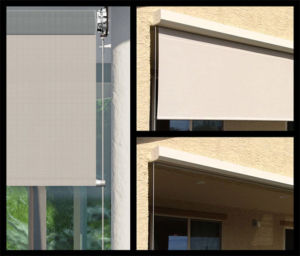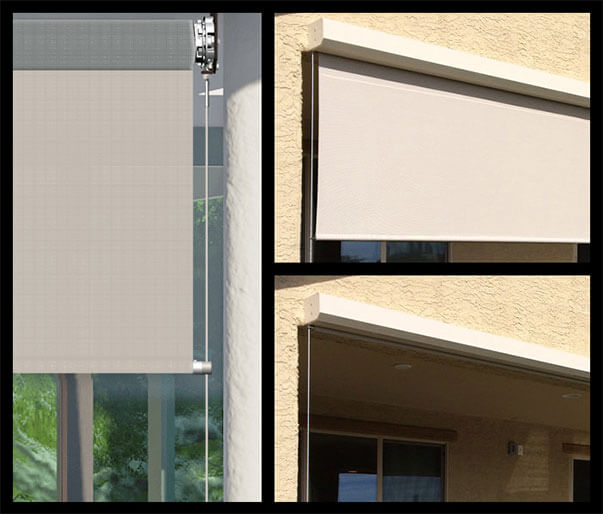 Cable Guided System: This holds the shade in place without the need for tie down loops and is the preferred method of securing the shade in the wind. Cables come 2′ longer than the shade height you order. Let us know If you need them longer.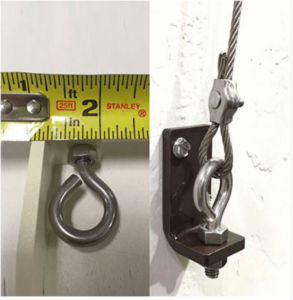 Wall Mount Cable Bracket: Use if you need to mount the cable to the wall or post. Allows the shade to come down within 1 ¾" from the floor. Bracket protrudes 1″ from the mounting point, and holds cable 3/4″ from the mounting point.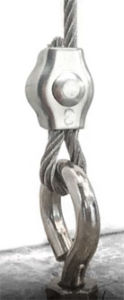 Floor Mounted Cable Bracket: Simplex Cable Fastener: Shade can be lowered to about 2 ½" from the floor. Mount into stone, concrete, or wood with supplied cable anchor.  Cut cables to fit on site and secure to tie wire drive or eye bolt with the Simplex Cable Fastener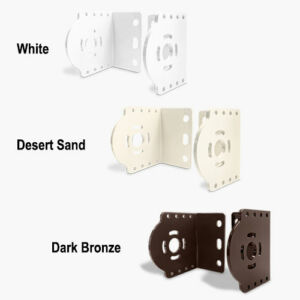 Crank Brackets: 'Exposed Roll' shades (with no housing) mount on sturdy brackets. Hardware is available inWhite, Dark Brown, or Desert Sand. Choice of crank gear side.