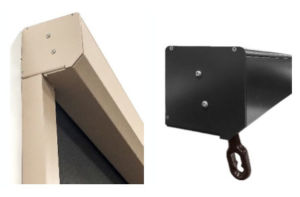 Aluminum Housing Box: to hide and protect the roll are corrosive resistant, powder coated, extruded aluminum. Available in 8 colors: Gray, Black, Bronze, White, Ivory, Light Beige, Dark Beige, & Sand
Weight Bar: Powder coated aluminum colors match the side rails and housing. Fitted with a choice of standard pile brushes ½ ",1" or 2" to create a weather seal that adheres the shade to the floor.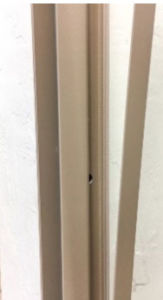 Snap Track Cover is removable (good if you are embedding into stone.)
Side Rail Systems Larger industrial strength zippers and fabric retention bands lock the fabric securely into the side rails. Zippers extend all the way to the bottom of the hem bar for a tighter fit.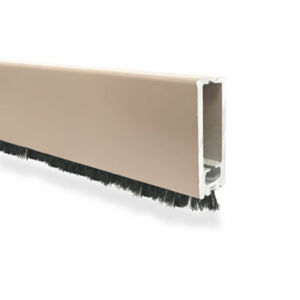 Pile Brush: For flush fit to the ground. The pile brush is available in 5", 1" or 2". This pile brush helps with unlevel ground surfaces to keep the system sealed.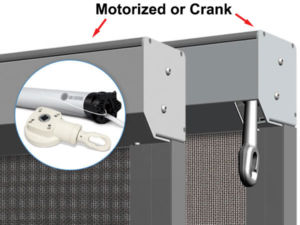 Choose crank operated or motorized.