CITADEL Classic™ High Wind Zipper Track Clear Vinyl Shades
Enclose Outdoor Spaces with Clear Vinyl Shades for High Winds

The CITADEL Classic™ Zipper Track with clear vinyl and solid borders is by far the strongest retractable shade available against the elements. Completely reengineered, it sets the new standard of excellence in high wind retractable shades. Made with 20 mil marine grade double polished vinyl with UV inhibitors to prolong vinyl life. Add a safe heater and make yourself toasty warm outdoors. Cold crack -20 degrees F. We recommend our Citadel Blackout shades for extreme temperatures. Custom manufactured to your specific dimensions.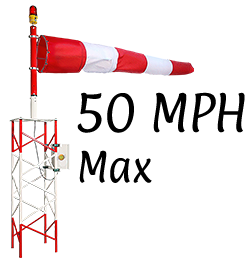 Crank operated or Motorized.
Withstands winds up to 50 mph (free standing)
Identifying Wind Speed
Maximum Dimensions:
14'w x 7'h (168″w x 84″h)
Minimum Dimensions:
5'w for a maximum drop of 7'h (60″ w x 84″ h)
4 ½" Housing Box, 2 ¼" side rails (Fabric Retention Tracks)
For Larger shades order the Citadel Brawny Clear Vinyl Shades
"We're warmer!
The clear vinyl shades did the trick!
Thanks so much!"
View All Clear Vinyl Shades
We will guide you through the entire process
Woman owned and operated. Designing Energy Saving Shades since 1992